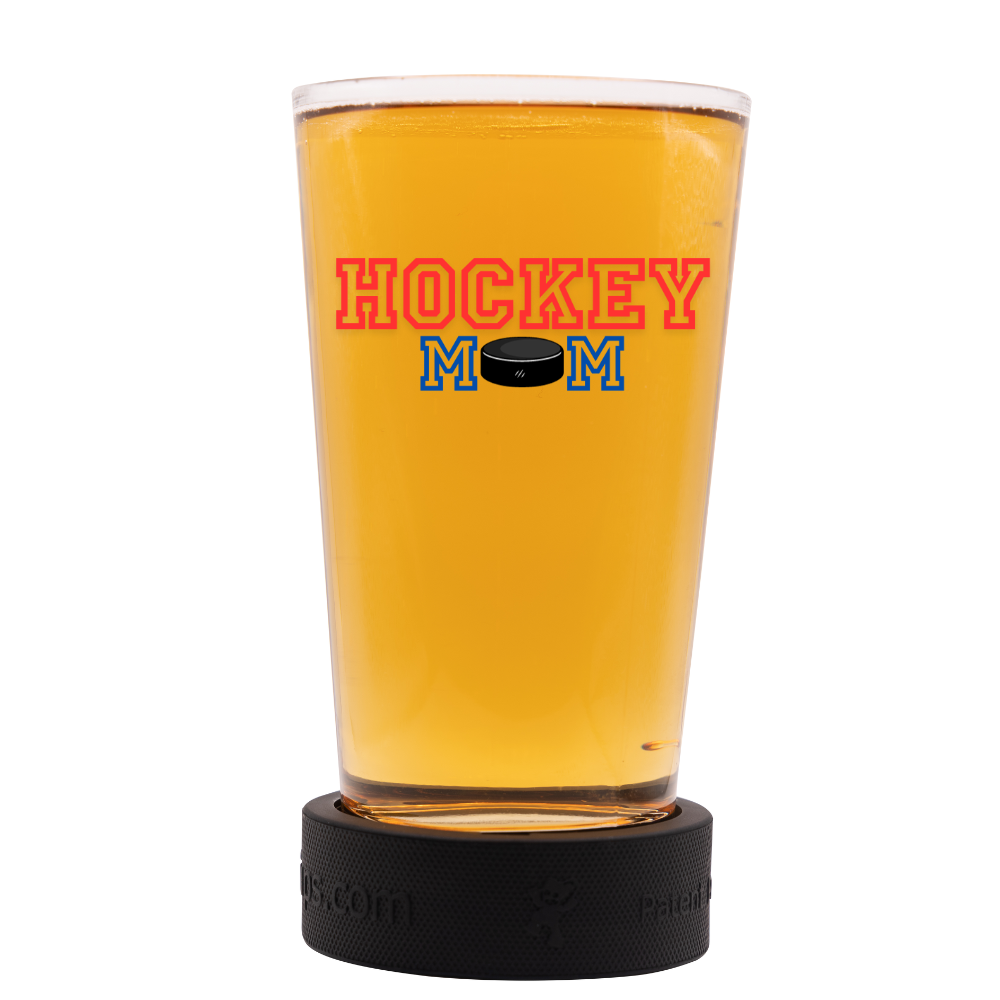 16oz "Hockey Mom" Puck Cups
---
Puck Cups are high quality pint glasses with full color logos. They come with an interlocking and detachable authentic hockey puck coaster for a base.  The coaster adds stability and catches the condensation from the glass, while showing the puck logo with each sip.  
16 oz Pint glass with detachable Hockey Puck Coaster base. 
16oz custom pressed glass with High quality "Hockey Mom" full color logo.
Detachable Hockey Puck Base, with logo to be seen with every sip. 

Detachable base for easy washing of the glass. Base also works as a regular coaster for any standard 16 oz pint glass.

Vulcanized 

puck rubber with real puck weight and feel. 

Hex design puck sidewall with customizable logos and writing for large orders.
Added stability and durability with weight and material on the puck.
Puck design catches condensation from the glass.